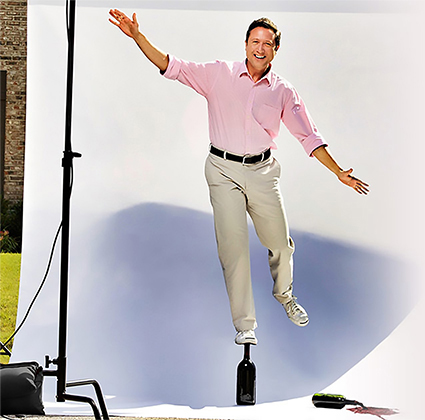 No-Snobbery
Wine Experience
Life is a delicate balance;
make time for wine!
Whether casual or more formal, our fun, entertaining wine tastings are led by eMeals VP of Content, Scott Jones, a nationally recognized food and wine educator.
How It Works
It's as Easy as 1-2-3!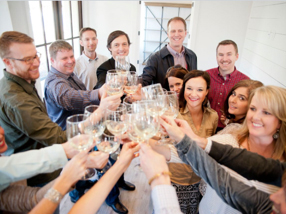 1. Occasion Options
Crowd size isn't a problem. Scott's as comfortable with an intimate setting of 8 to 12 as he is with large groups of 50 or more. We can provide food too.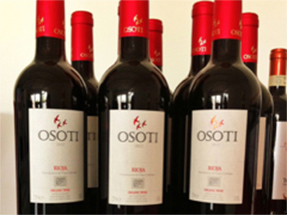 2. Wine Selections
Whether it's a mix of off-the-beaten-path deals or an all-Merlot tasting, Scott hand-picks wines for you.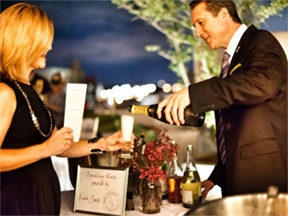 3. Location Flexibility
Scott comes to you, be it your house or office, an event space or out-of-town locale.
About
A No-Snobbery Wine Experience

Expertise
Scott knows wine — and he has a passion for sharing that knowledge. As an author and chef, Scott's been writing and lecturing about wine for over a decade. When it comes to food and wine, his expertise and enthusiasm are unique.

Entertaining
Whether for a corporate or private tasting, team building event or client appreciation, Scott's comfortable, laid-back approach sidesteps fussy wine-speak, empowering audiences to enjoy and buy wine with confidence.

For Everyone
Occasions are tailored for the novice and aficionado alike. Whether for friends, family, your best clients or corporate functions, Scott creates an experience to remember.
Contact Us
For More Information